I was tagged by the lovely Diana @dianaprincereviews .Thanks! Definitely go check her out! I really like this tag, so without further ado, let's get started!
Who was your very first follower (if you can find them?) Tag them and give them a shout out! 
My very first follower was my mom, but since she doesn't have a blog I'm going with my second follower. Thank you so much Hollie Ohs Book Reviews for following me!
What was the last milestone you reached?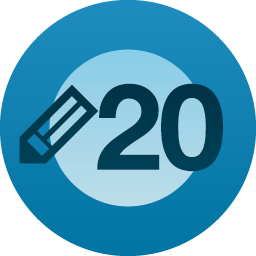 I made 20 posts on my blog.
What was the very first post you posted on your blog? Share it with us!
My very first post was an introduction post. Rather important I think.
Who was your most recent follower? Tag them and give them a shout out!
My most recent follower was Tanya @scribledreams. Thank you so much! I really appreciate it!
What was the last post you posted and who was the very first person who took their time to click the like button? Give them a shout out!
My last post was I'll Give You The Sun aesthetic. They are the first aesthetics I've made and I'm really proud of them. The first person to give a like was Vivian @vivianparkinderosa. Thank you!
How many months have you been blogging for?
I started in the middle of November, so about a month and a half. Not long really.
Do you have any bloggers you're friends with? Give them a shout out.
I'm kind of scared of this question. I haven't been around for long and even though there are some bloggers I really like, I don't know if I can call them my friends yet.
Who originally created the last meme or tag you participated in? Give them a shout out!
The last tag I did was the 2016 Year in review book tag . It was originally created by Farah@abooktubebook. I discovered her recently and she's awesome, so definitely go check her out!
Have you any social media related to your blog?
I have a Goodreads and a Bookstagram account. I would love it if you checked 'em out!
Last but not least …. just say thanks to all your followers.
Thank you so so so much! I'm really grateful to be in this community and I love you all so much!
---
I Tag…
Everyone I mentioned in this post! If I didn't mention you and you want to do this tag too, feel free to do it! Consider yourself tagged!
---
Until next time!
Love,